New York residents are fleeing New York by the tens of thousands each year. Higher taxes. Higher cost of living. Lower quality of life. Bail reform is another reason for New Yorkers to be unhappy.
NYC Police Commissioner
It took the New York City Police Commissioner, Dermot Shea, just three weeks to declare New York bail reform is a complete disaster. Law enforcement, district attorneys, some legislators, the bail community, and some victim rights groups warned legislators bail reform would result in higher crime and failure to appear rates. However, New York legislators ignored the warnings and passed bail reform. Governor Cuomo also ignored any who opposed the law and signed bail reform into law in 2019. The law went into effect on January 1, 2020.
Even Governor Cuomo is now admitting the legislation went too far. Violent and non-violent criminals are released without any accountability. Robberies are up 32.5 percent, car theft is up 61 percent and burglaries are up 18 percent compared to the same time period last year.
Gerod Woodberry
Already several poster children have made their way into bail reform fray. First, there is Gerod Woodberry.; arrested on January 9, 2020 in connection with four bank robberies. A day later, Woodberry was released without any accountability. He then robbed two more banks. Why release a bank robber? Because New York bail reform mandates it. The NY Post reported; Woodberry expressed shock: "I can't believe they let me out". "What were they thinking?" Woodberry is now facing Federal charges. He will not be able to rob more banks in New York.
Tiffany Harris
Next, there is Tiffany Harris; accused of assaulting three Orthodox Jewish woman while screaming racial slurs at them. She was released from jail without any accountability. One day later, she committed the same offense. She attacked a woman punching her in the face in front of her two young children. Released without any accountability for the second time. Did she learn her lesson? No, Harris failed to comply with release conditions. The police picked her up. This time, Federal prosecutors are charging her with hate crimes. Harris has 13 prior arrests, most for assault.
However, the story does not end there. Harris is being evaluated for outpatient treatment. However, New York City does not report on rates of compliance for those sent to treatment. The new federal charge will prevent Harris from being released without accountability.
Lisa Schreibersdorf is the executive director of Brooklyn Defender Services. She is representing Harris. Schreibersdorf said she was "appalled that Tiffany Harris is being used as a scapegoat for the fear-mongering surrounding bail reform." The truth is fear-mongering? In other words, Schreibersdorf, believes law enforcement, judges, prosecutors, and victims speaking the truth is fear-mongering. Clearly, Ms. Schreibersdorf does not care about the many victims caused by Ms. Harris or other perpetrators. She believes the defendant is the victim.
Brooklyn Defender Services receives over $40 million each year from taxpayers. In fact, the Brooklyn Defender Services received a 23% increase in taxpayer funding in 2017, though arrest rates in New York City have declined by more than 30% over the past five years. More funding for less work.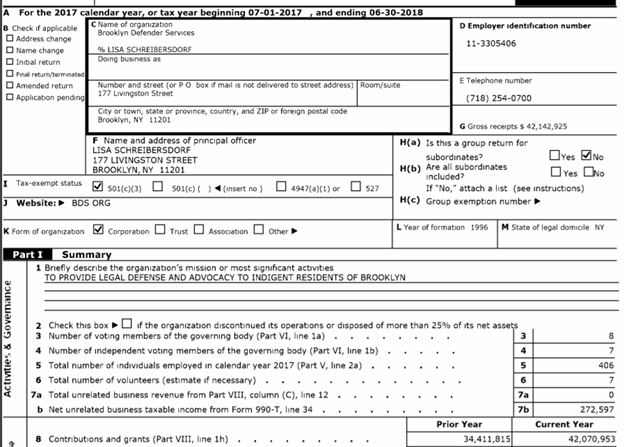 Steven Haynes
Steven Haynes sucker punched a New York City police officer before wrestling him to the ground. Haynes, charged with a violent felony offense has over 20 prior arrests. Another daily release without any accountability.
Tucker Carlson Reports
Tucker Carlson reported, six suspected drug dealers in New York were caught with $7 million of Fentanyl. Of course, the judge released them without any accountability. New York bail reform mandates it. New Yorkers wonder why there is an overdose epidemic. Instead, government blames pharmaceutical manufacturers without holding drug dealers accountable. Governor Cuomo and the New York legislators do not believe trafficking Fentanyl is a violent crime. Tell that to the tens of thousands of families who have lost loved ones to Fentanyl.
Legislators Pushing Back
Many New York Politicians voted in favor of this reckless law, with backing from organizations like the Brooklyn Defender Services. Lawlessness and no accountability is the result. Alaska passed similar legislation in 2016. Three years later, Alaska found bail reform only leads to lawlessness and no accountability. Therefore, Alaska politicians came to their senses and repealed almost all parts of the law in 2019. Other states have seen the adverse effects of arrests without accountability after passing legislation. As a result, many legislators, law enforcement, judges, prosecutors, and victim groups in Delaware, New Mexico, Maryland, New Jersey, New Hampshire and other parts of the U.S. are now thinking bail reform. They are pushing back against the reformist anarchists who desire lawlessness. Many legislators lied to by reformists in favor of bail reform now resent reforms they passed over the over past four years.
Defendants have the right to bail for most crimes. However, bail without accountability only causes more crime and lower court appearance rates. Without accountable bail, the judicial system does not work for victims or defendants. New York is latest victim of bail reform or more appropriately named; Bail Regress.